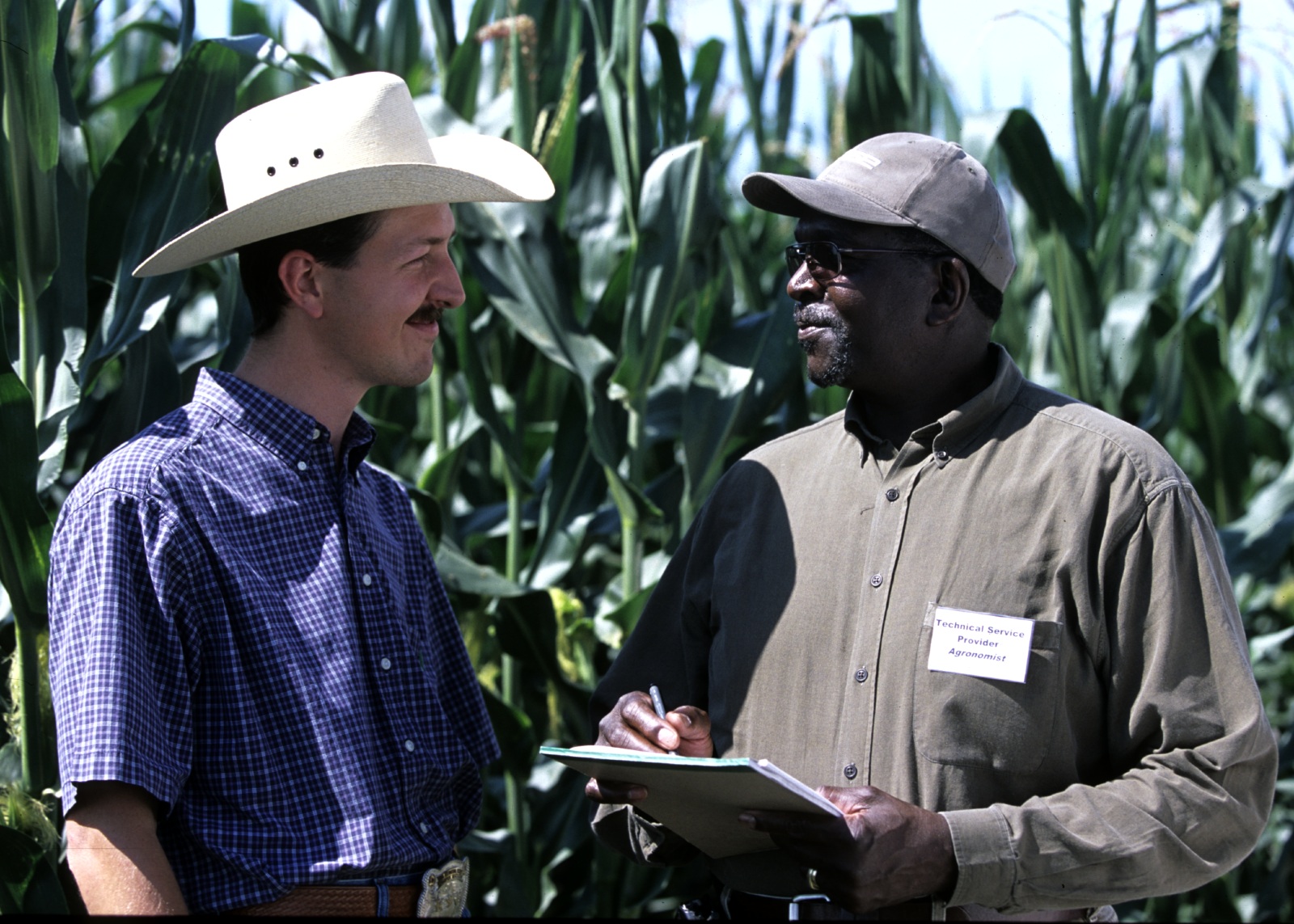 Technical service providers (TSP) discuss nutrient management at a training session in Dallas County, Iowa. Photographer: Lynn Betts. Photo Courtesy of USDA NRCS.
Category:
&nbsp Nutrient Management
Practice Type:
&nbsp Management
Landuse/Agriculture Type:
&nbsp Row Crop, Pasture, Fodder, Rice, Small Grains, Animal Confinement, Palm
Climatic Zones:
&nbsp Temperate, Semiarid, Tropical
Regions:
&nbsp North America, South Asia, Europe
Pollutants Treated:
&nbsp Nitrogen, Phosphorus, Sediment
Description:
Nutrient management is a set of conservation practices designed to ensure that nutrients are applied according to crop needs and in a way that they can be utilized most effectively by the crop and reduce losses from the field. The core principals of nutrient management, often referred to as the 4 R's of nutrient stewardship, refer to applying the right source of plant nutrients, at the right rate, at the right time, and at the right place. Proper nutrient management can result in the reduced need for fertilizers, higher yields, and reduced environmental impacts. Nutrient management tools and techniques for ensuring proper rate, timing, placement and balance of nutrients can include nutrient management plans, soil and plant tissue testing, fertilizer incorporation, split fertilizer applications, and so on.
1
Implementation Considerations:
Nutrient management is one of the most cost-effective best management practices and can in fact result in reduced costs to the producer through reduced fertilizer application with little to no trade-offs in yield. Low tech and high tech options exist for implementing good nutrient management practices. Many other practices, such as manure management are components of nutrient management. Nutrient management is often based on soil testing and crop testing and understanding of soil, climate and cropping practices.
Scalable to small farms?
Yes
1 Kaushik Majumdar, Adrian M. Johnston, Sudarshan Dutt, T. Satyanarayana, and Terry L. Roberts. Indian Journal of Fertilizers., (2013). Fertiliser Best Management Practices. Concept, Global perspectives and Applications. Volume 9 (4), pp. 14-31.